Recently we went for a stroll through town with our lovely friend Rose, a barista in uptown Minneapolis. On this sunny spring morning, Rose modeled a new Faye purse fresh from our workshop.
The Faye purse is designed to be an every-day go-to: spacious yet reasonably compact, it's just the right size for your essentials (and a few bonus treats).
Hey friends! 🤗 Thanks so much to everyone braved the snow over the weekend to come out to Workshop! I had such a lovely time seeing new faces and familiar ones, too. ⠀⠀⠀⠀⠀⠀⠀⠀⠀ 🔶 I am still accepting made-to-order items in the web shop, and I'm doing my darndest to get them completed by Dec. 24th. ⠀⠀⠀⠀⠀⠀⠀⠀⠀ 🔸 For those of you who want something a little sooner I still have a couple backpacks ready to ship pictured here! If you're in the area and want to avoid shipping costs we have a local pick-up option.⠀⠀⠀⠀⠀⠀⠀⠀⠀ 🔸 I've just updated our current non-profit organization we donate to! Environmental Initiatives is a Minnesota based non-profit that builds partnerships to develop collaborative solutions to Minnesota's environmental problems. For more information please visit our website! ⠀⠀⠀⠀⠀⠀⠀⠀⠀ 🔹 #environmentaladvocacy #organic #beeswax #backpack
It's here! Our last market of the season. 🎄 ⠀⠀⠀⠀⠀⠀⠀⠀⠀ Come visit Workshop at 1300 Quincy St NE from 5-10p, or tomorrow from 1-8p for a selection of ready made goods. 🎁 ⠀⠀⠀⠀⠀⠀⠀⠀⠀ We'll be alongside some incredibly talented makers: @auslandishcompany, @studio_okok, @thegoldrunner, @samanthareiofficial, @ashleyhaydesign, @oestelleadornments, and @martine_steeka ✨ ⠀⠀⠀⠀⠀⠀⠀⠀⠀ A reminder to please get your custom orders in by tonight for a delivery by December 24th! ⠀⠀⠀⠀⠀⠀⠀⠀⠀ 🔹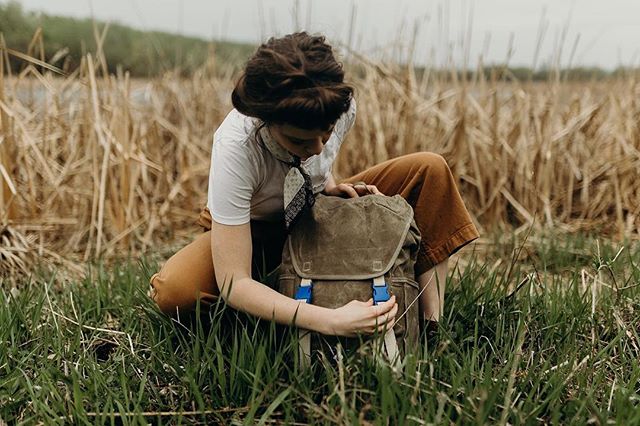 Tomorrow is the last day to make an order online for a guarantee delivery by Christmas. 🎄 Join me and some rad makers this weekend at WORKSHOP and pick up some holiday goodies! Check my stories for details 🤗✨🎁 ⠀⠀⠀⠀⠀⠀⠀⠀⠀ 📷: @sarascanio #holidaymarket #smallbiz #handmade #lifetimewarranty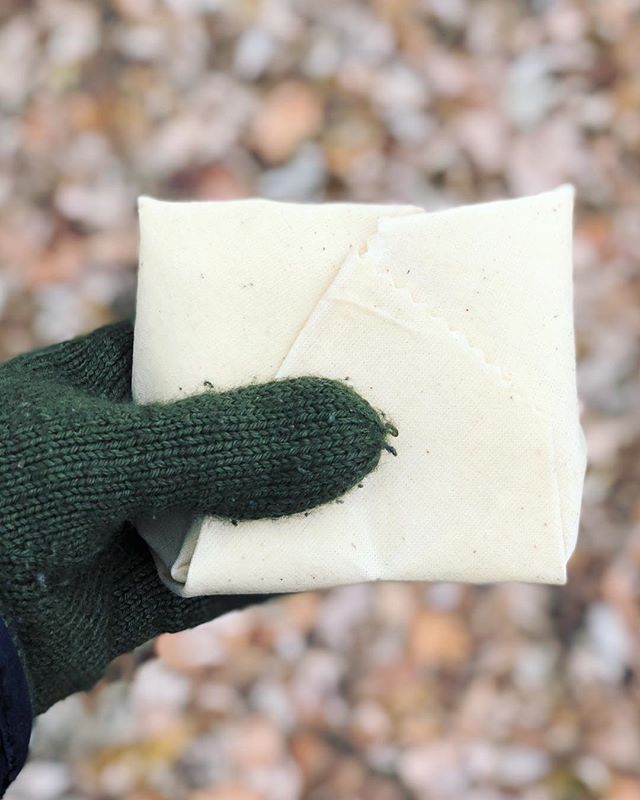 Hustled over to @siftglutenfree in the chill to grab a little something sweet. These #wastefree organic muslin waxed lunch wraps are perfect for getting a pastry to-go. Feels like an essential plastic alternative 〰️💛 ⠀⠀⠀⠀⠀⠀⠀⠀⠀ #beeswaxwraps #organic #beeswax #wastefree #togo
Beeswax food wraps available this weekend for purchase (and online!) These are waxed organic muslin and come in three sizes. ⠀⠀⠀⠀⠀⠀⠀⠀⠀ ✨ Come see me at Workshop Design Studio, 1300 Quincy St NE in Minneapolis on Friday from 5-10 or Saturday from 1-8. ⠀⠀⠀⠀⠀⠀⠀⠀⠀ 🌲 #beeswaxwraps #organic #beeswax #sustainable #zerowaste
Thanks to everyone who came out to the Bauhaus Made by Hands Market over the weekend. ❤️ ⠀⠀⠀⠀⠀⠀⠀⠀⠀ If you want some help with ideas for things to gift with the little forager backpack... consider books (pictured here is Chirri and Chirra, Blueberries for Sal, and Hats for Sale), art supplies, a pencil pouch, dinosaurs, the Richard Scarry activity book, a joke book, a thermos, binoculars, a magnifying glass - message me for more ideas! 🌟 ⠀⠀⠀⠀⠀⠀⠀⠀⠀ Don't forget - last day to order something in time for Christmas is Nov 30th! 🔶 ⠀⠀⠀⠀⠀⠀⠀⠀⠀ Our last holiday market is at the Quincy St Market @workshop.com_ this fri (nov 30th) from and Saturday (dec 1) from 1-8. 🔶 ⠀⠀⠀⠀⠀⠀⠀⠀⠀ Hope to see you there! #giftsforkids #handmade #backpack #kidsbackpack #organic #beeswax #lifetimewarranty #mnmade #viska
It's here! 🌟 I'll be hanging out @bauhausbrewlabs today from 12-6. 🤗 Come and get some goodies! I'll have backpacks, aprons, book totes, and utensil pouches. ⠀⠀⠀⠀⠀⠀⠀⠀⠀ 🔹 ps get to the website today and get 20% off made-to-order items — ends tonight! ✨✨
Dear, sweet followers - from the bottom of my 💙...⠀⠀⠀⠀⠀⠀⠀⠀⠀ THANK YOU thank you thank you thank you for all of your support over the years. Making these backpacks is a true labor of love and your commitment makes it such a beautiful thing. ⠀⠀⠀⠀⠀⠀⠀⠀⠀ I can't wait to hang out with y'all tomorrow at the @bauhausbrewlabs holiday market 🤗 (12-6!) 🎁 20% off made to order items runs through tomorrow night. Place orders by Nov 30th to get them in time for Christmas! #smallbusinesssaturday #supportsmallbusinesses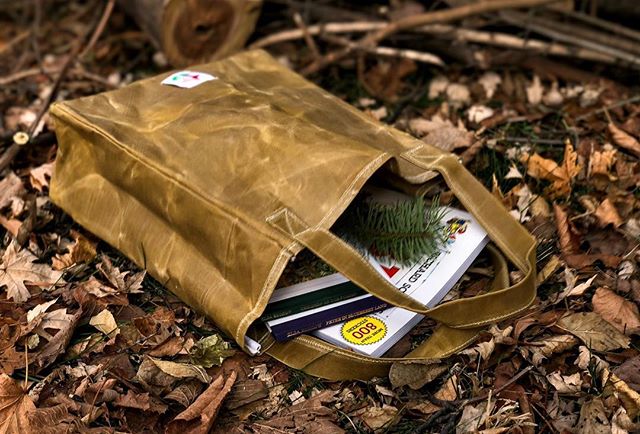 I hope everyone enjoyed their time yesterday with people they love. ⠀⠀⠀⠀⠀⠀⠀⠀⠀ 🌟 A gentle reminder that everything in our shop is 20% until Sunday at 10pm central time. This is a great day to opt outside or support small businesses! 🔶 I'll be at the @bauhausbrewlabs holiday market this coming Sunday from 12-6 if you want to grab some ready made goods! #buylocal #shopsmall #backpacks #handmade
We think you'll agree - Rose rocked it! The Faye purse is available now in our online shop. Head over to our Lookbook page to see more of Rose, and be sure to follow on Instagram for more new packs and purses as summer nears.
Have a great Memorial Day weekend, everyone!
XOXOXO
-J & A